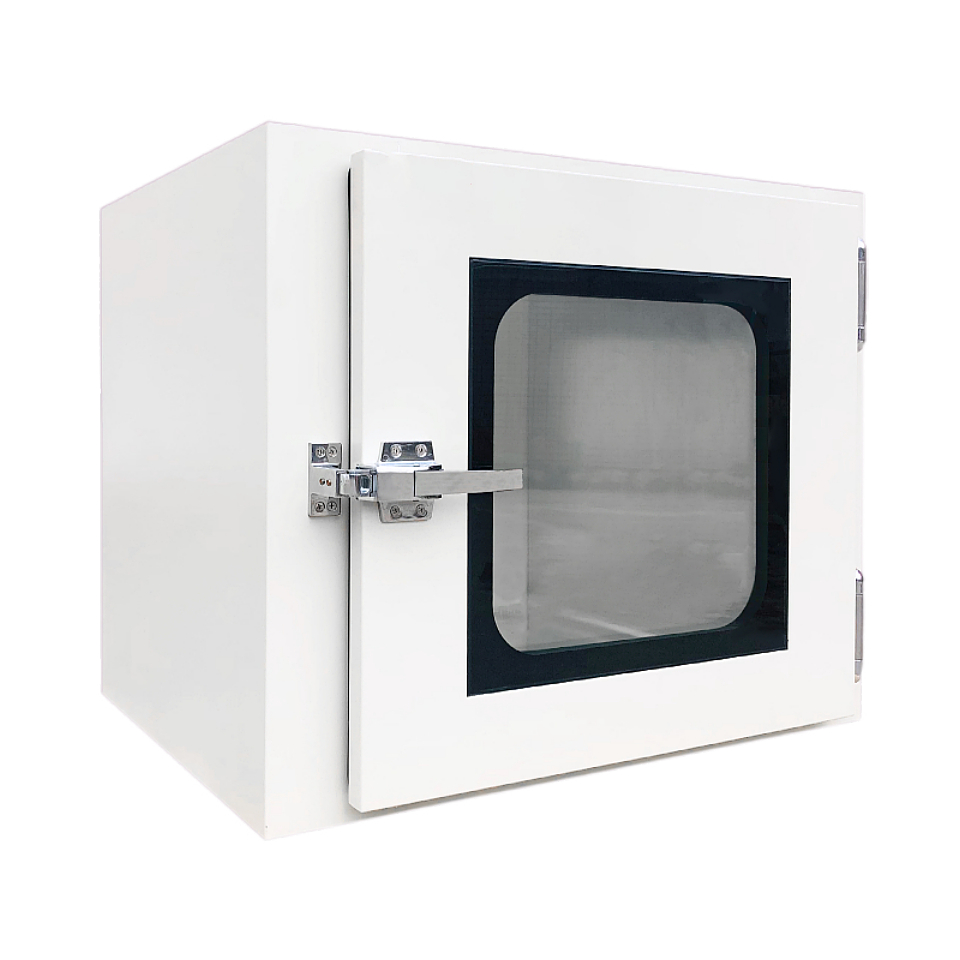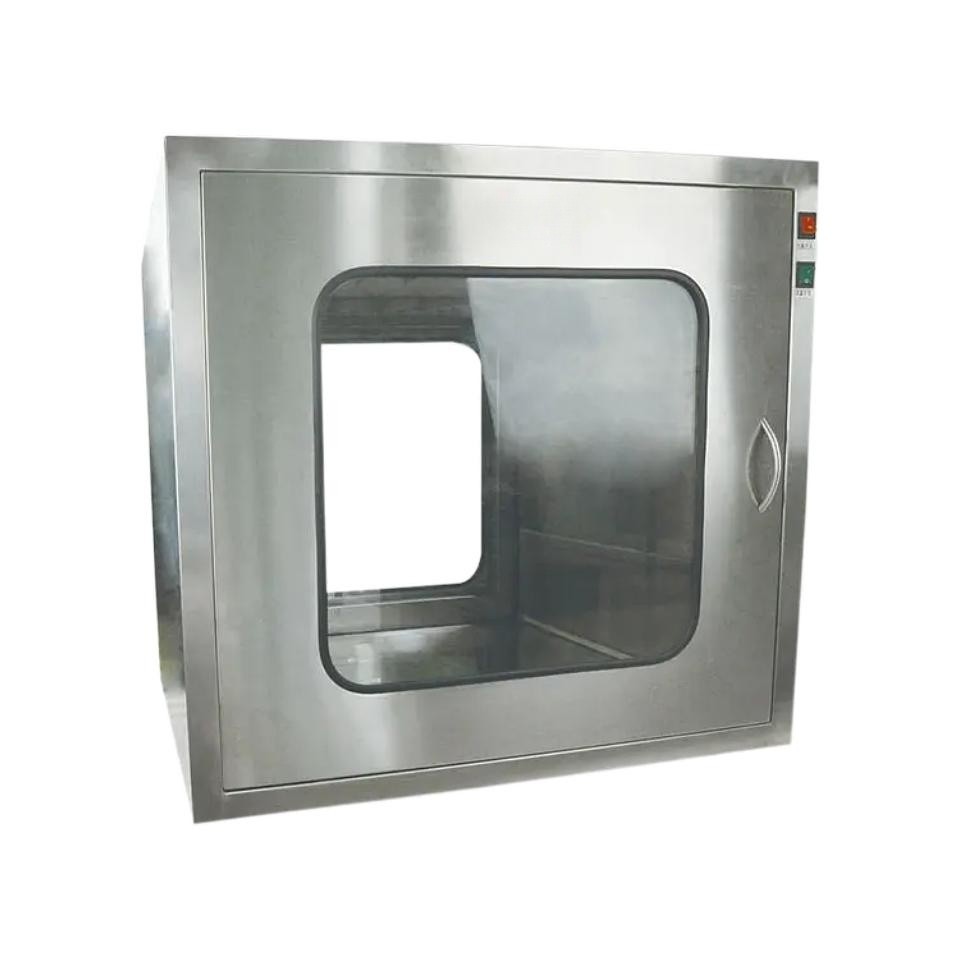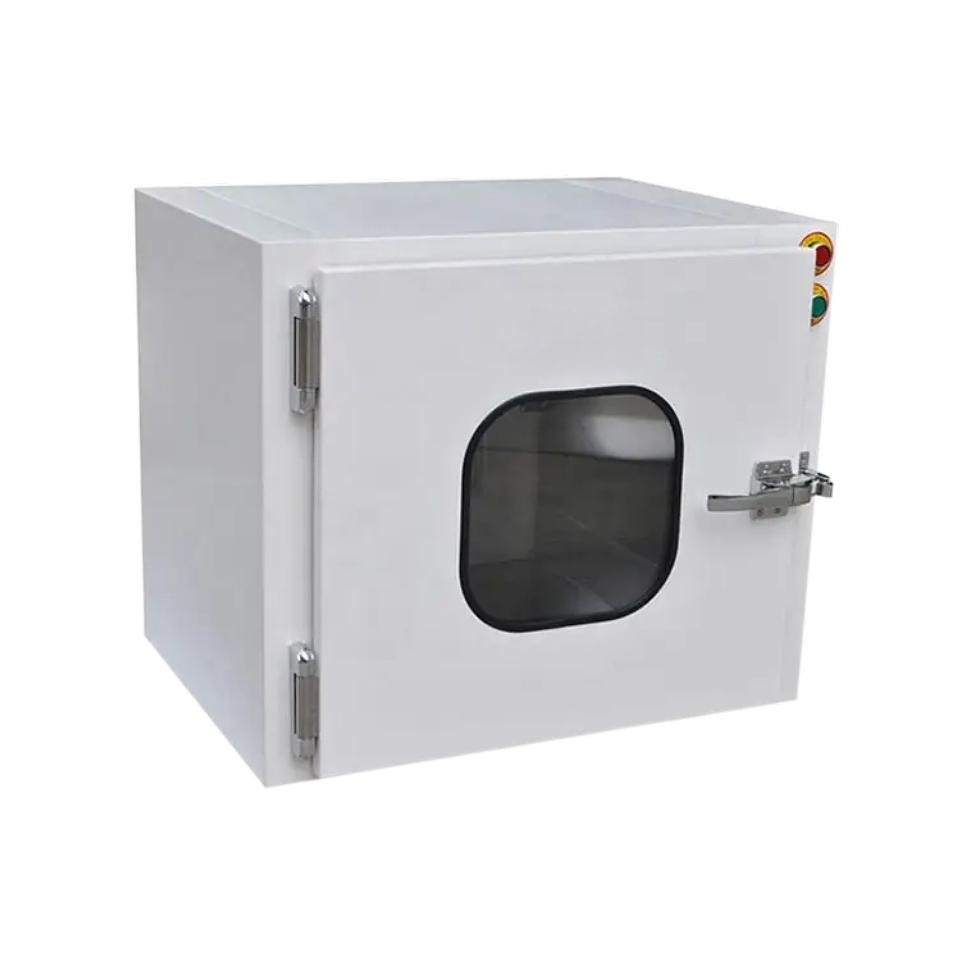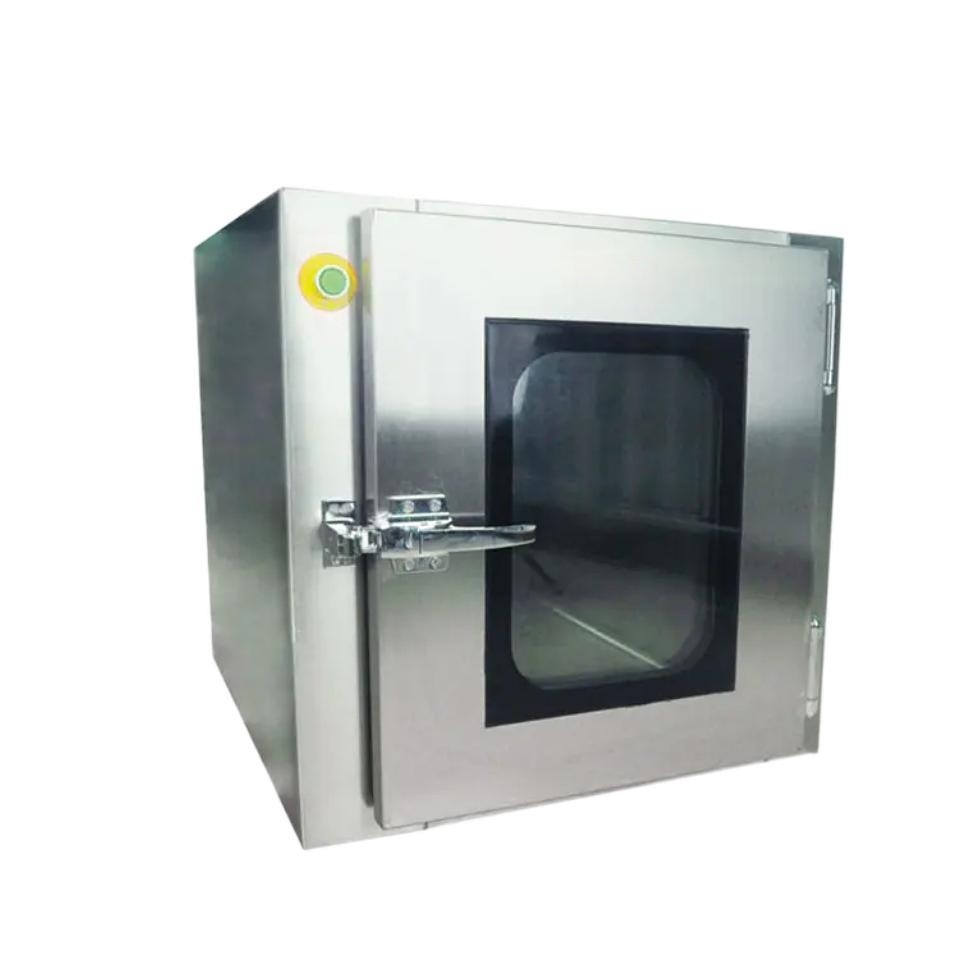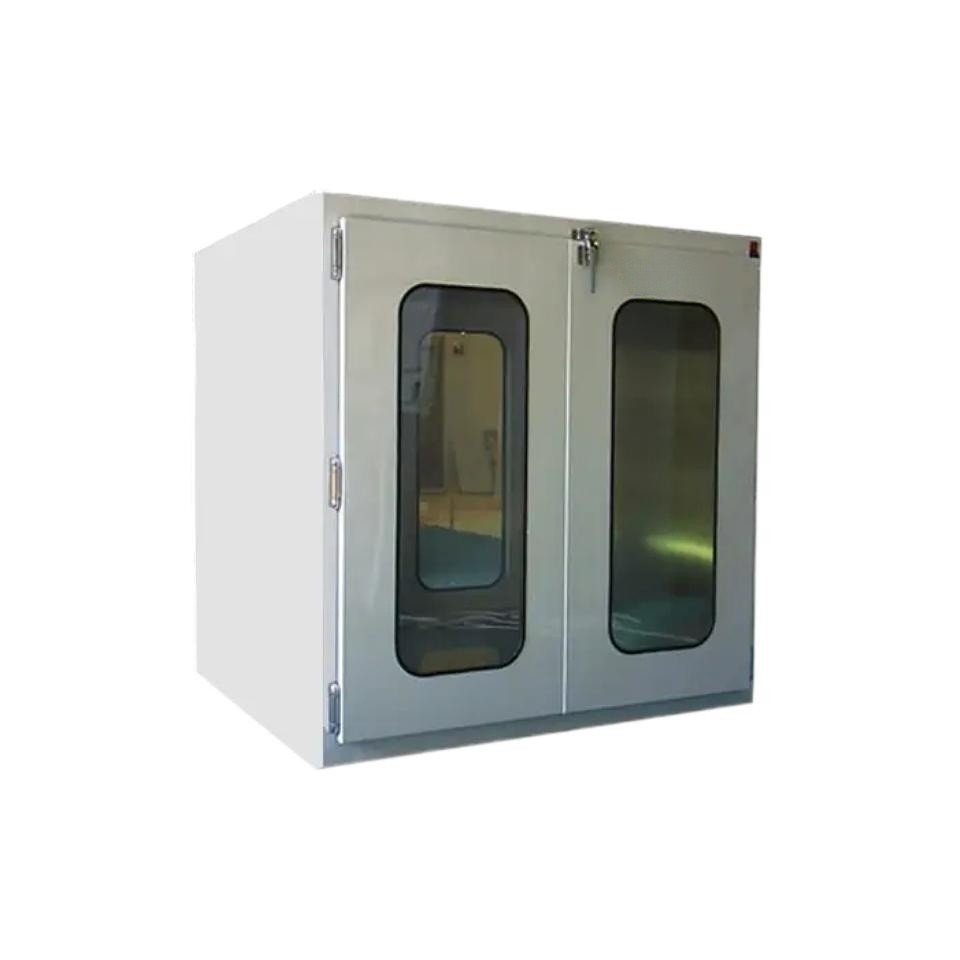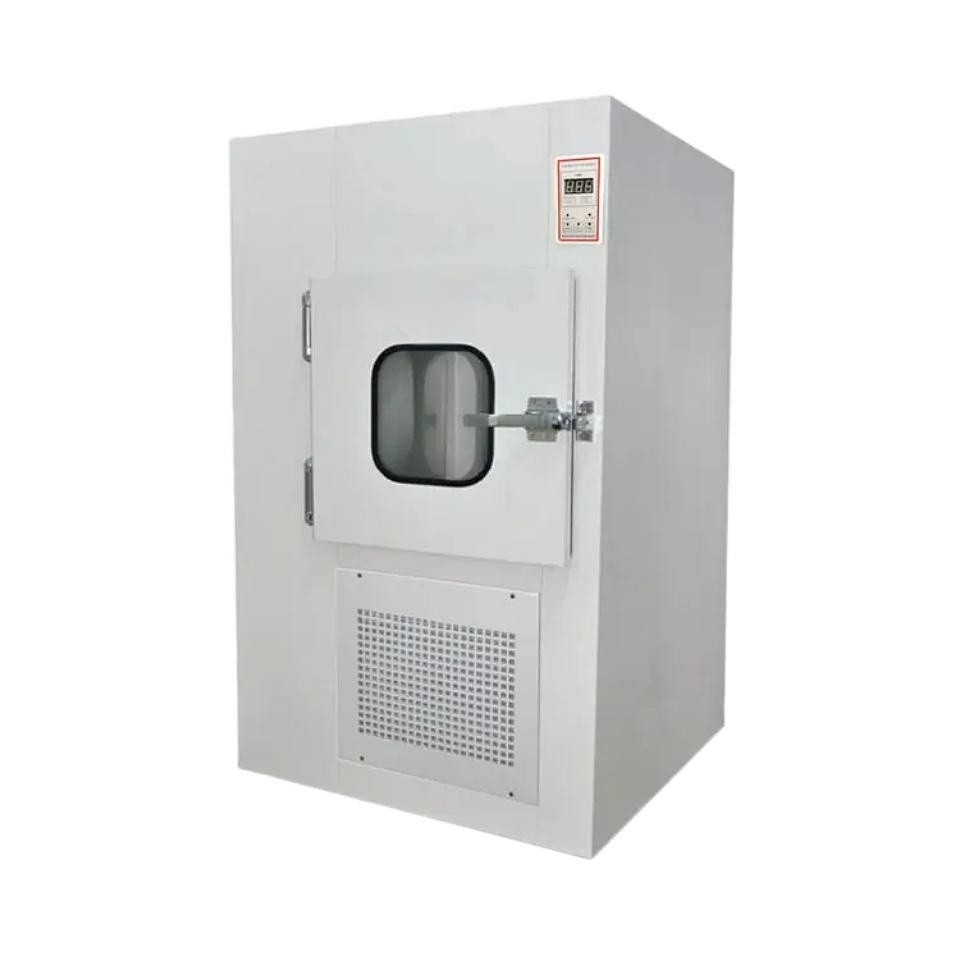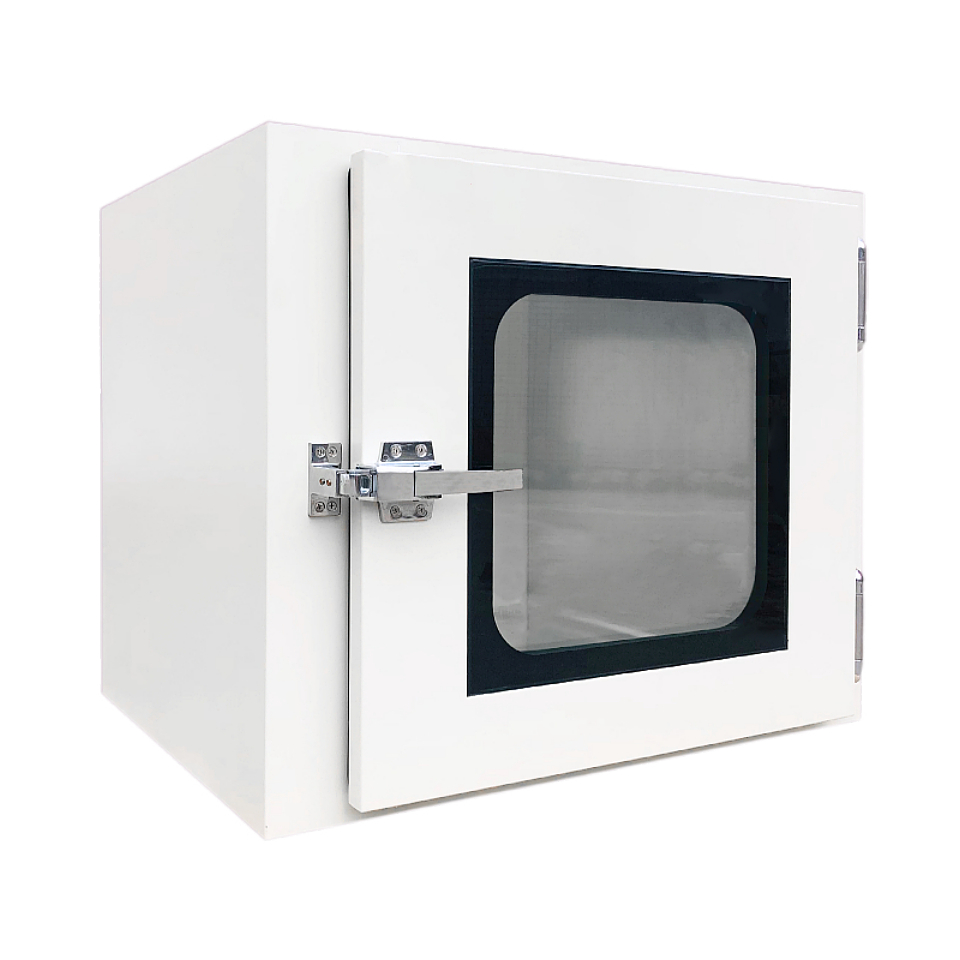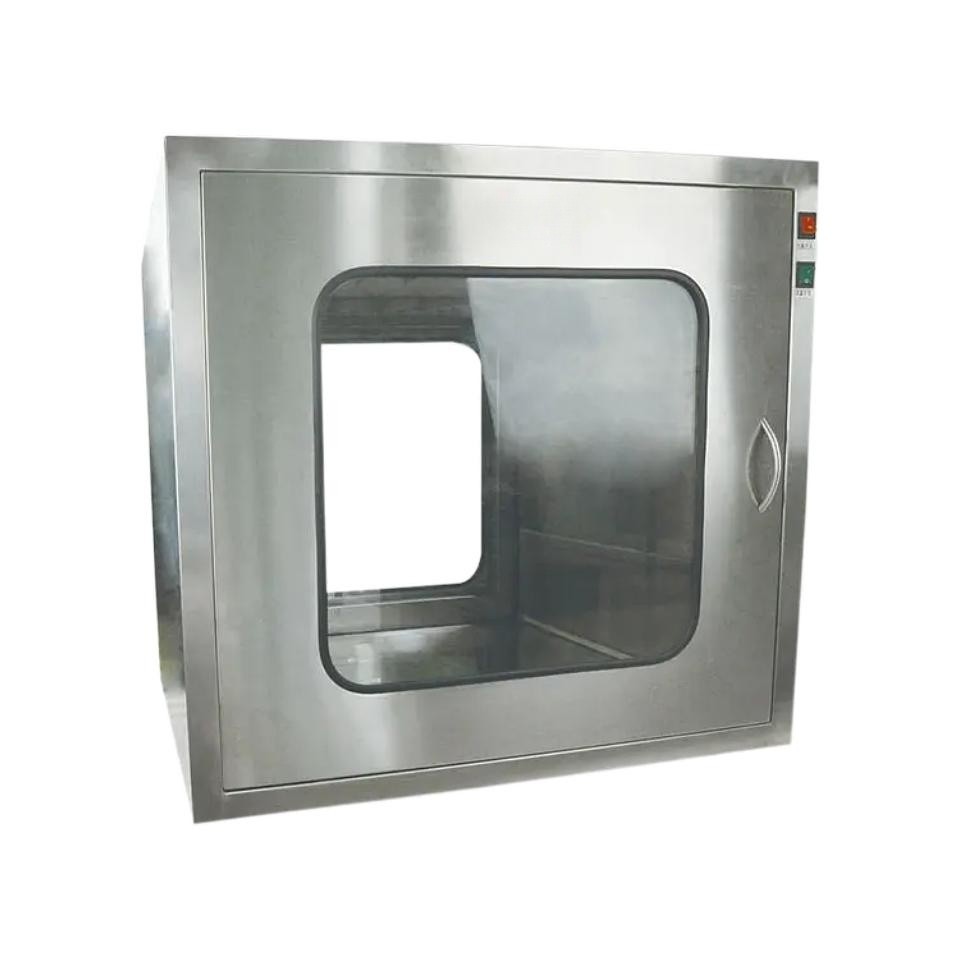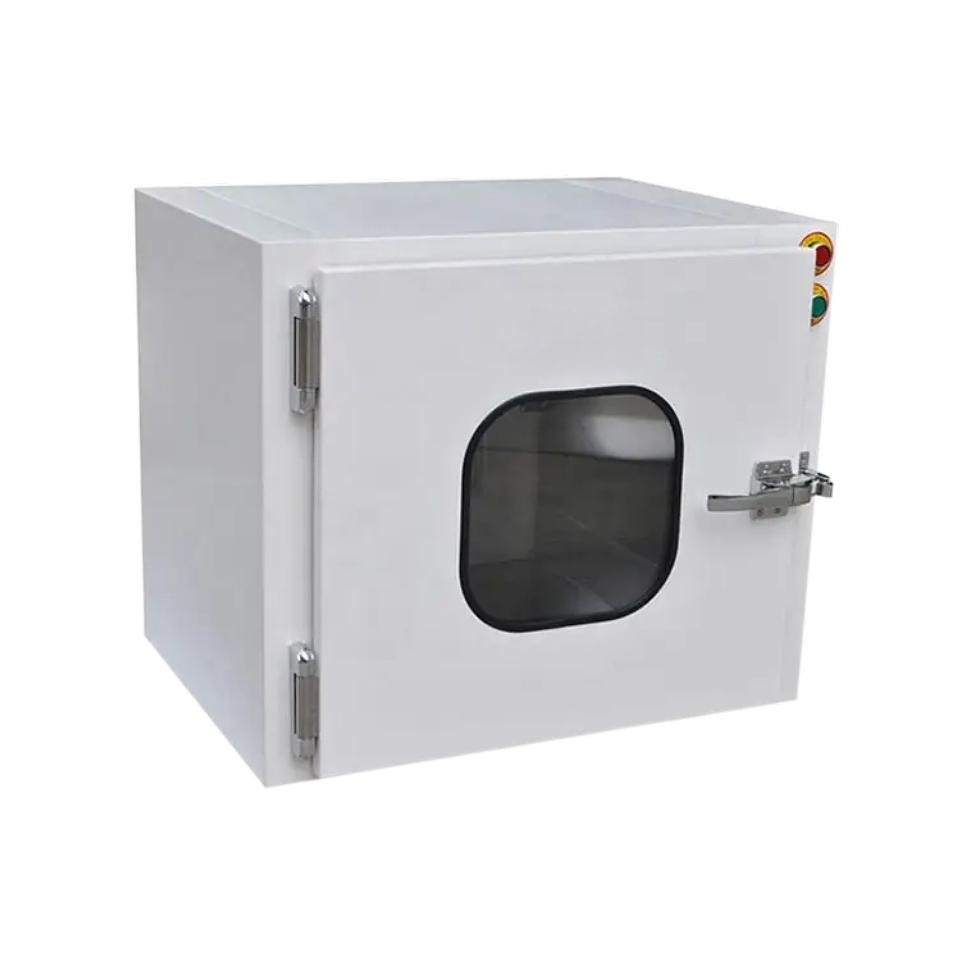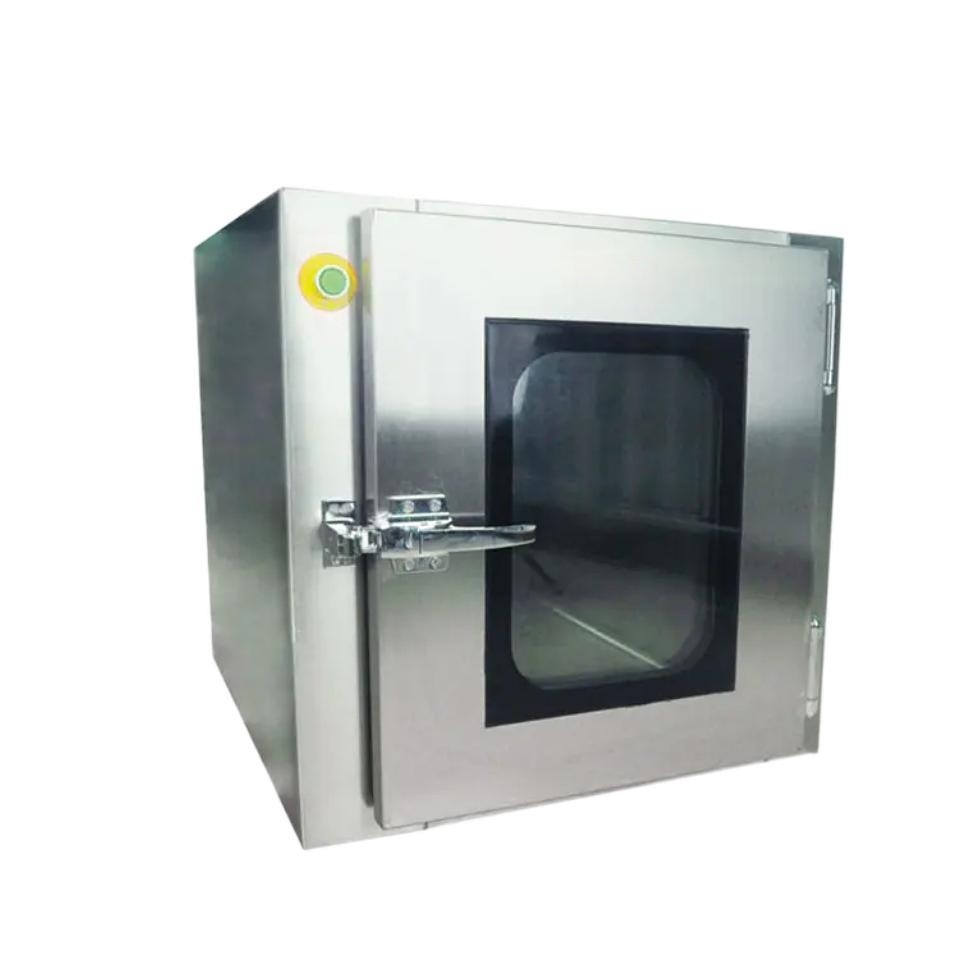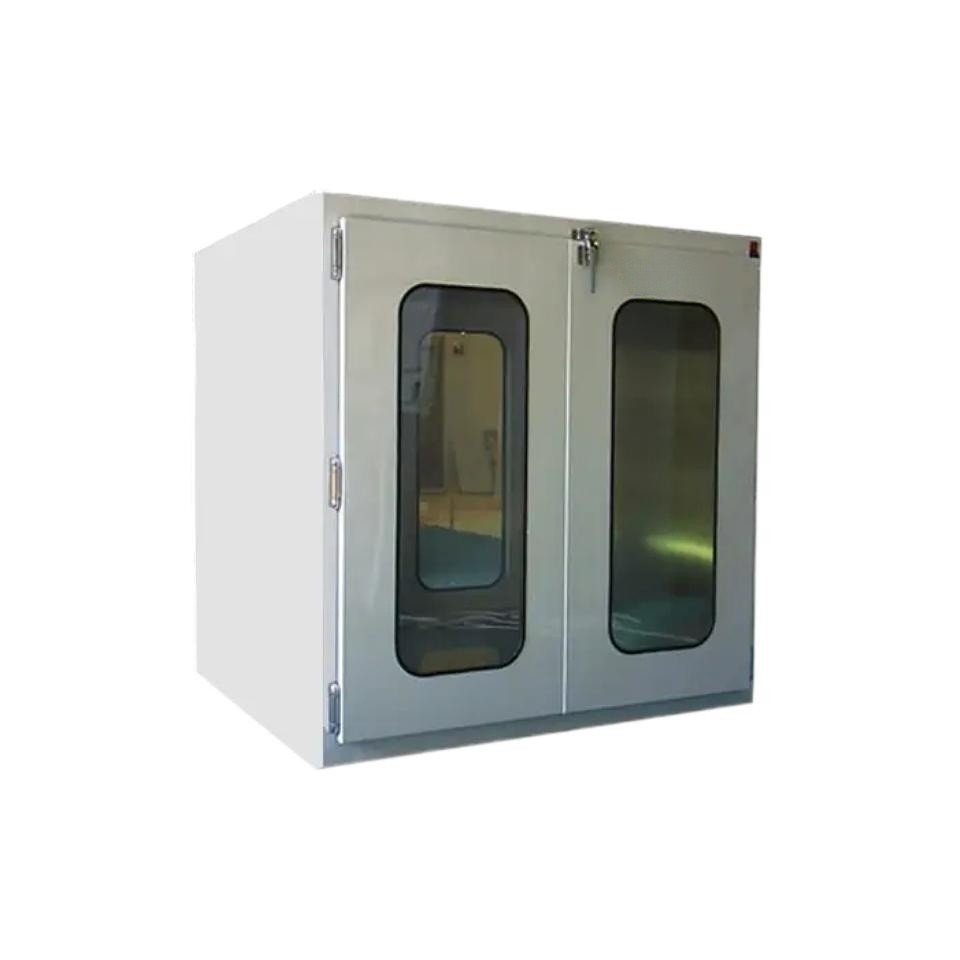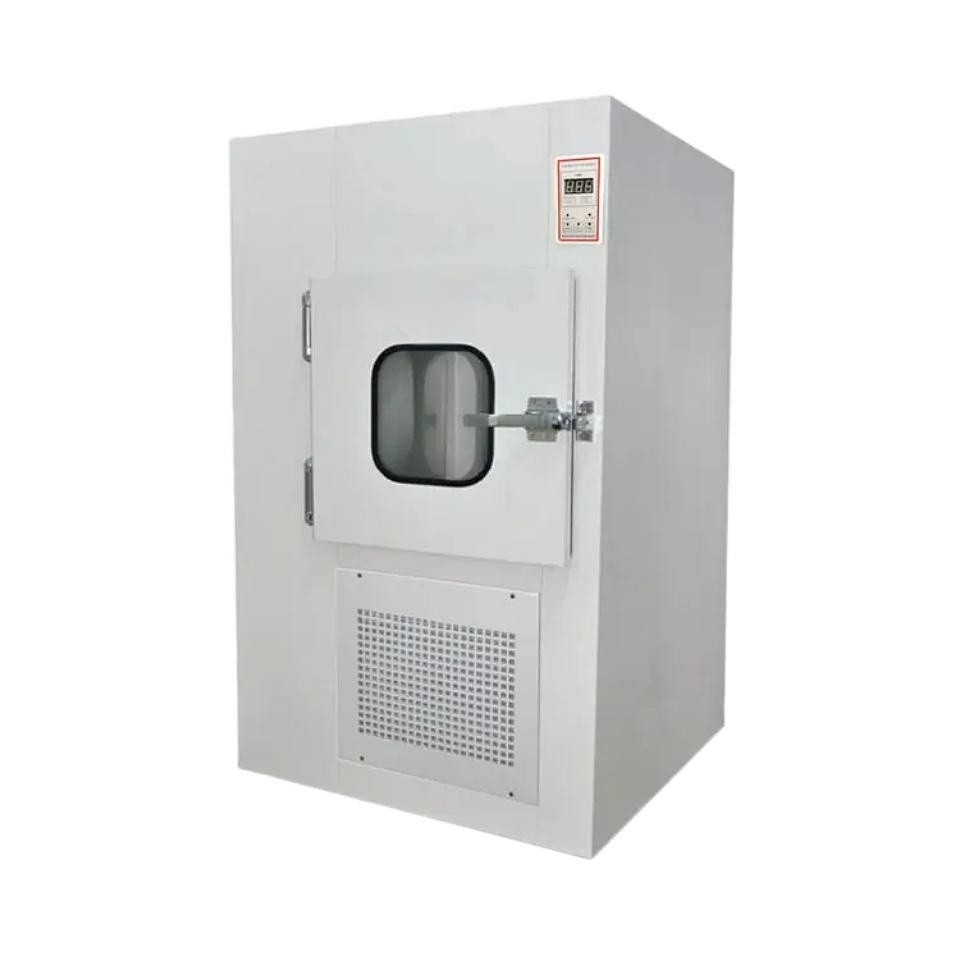 Pass Box for Clean Room
Cabinet material: Cold rolled steel with powder coated
/ Stainless steel
Internal material: Sand light stainless steel
Thickness of material: 1.0mm / 1.2mm
Power supply of electronic interlock / UV lamp: 220V/50Hz
Product information
Pass box is a kind of assistant equipment for clean room. It is mainly used to pass the small articles between clean room and unclean room or two clean rooms. Because of interlocking system, it can reduce the cross pollution.
Function
It has the function of air valve to prevent high pressure to leak in the clean room.
Characteristic
1. Adopts polish stainless steel inside, which is flat, neat and wearable. The surface material of pass box is cold rolled steel or stainless steel.
2. Doors in two sides with mechanical or electronic interlock device enable two doors can't be in the open state at the same time.
3. Pass box with special sealing strips to guarantee the airproof.
Technology Parameters
Item
General Pass Box
Embedded Pass Box
Model
PBG-500
PBG-600
PBG-800
PBE-500
PBE-600
PBE-800
Material
External:
Powder coated steel/
Stainless steel;
Internal: Stainless steel T1.2
External Size (WxLxHmm)
700x500x590
800x600x690
1000x800x890
700x570x630
800x670x730
1000x870x930
Internal Size (WxLxHmm)
500x500x500
600x600x600
800x800x800
500x500x500
600x600x600
800x800x800
Interlock system options
Mechanical interlock
/ Electronic interlock
Mechanical interlock / Electromagnetic interlock
Glance window
Cold rolled steel with
powder coated
/ stainless steel
UV lamp (uW/cm2) (optional)
≥70
Power supply (V/Hz) (if equipped with electronic interlock or UV lamp)
220/50
| | | | |
| --- | --- | --- | --- |
| Brand Name: | Fete Filter | Certification: | ISO9001 |
| Place of Origin: | China | Condition: | New |
| Warranty: | 3 years | Customized design: | available |
What are your strengths?
Ans. Our strengths lie in our expertise in design and manufacturing.
What is your estimated delivery time?
Ans. The delivery time varies depending on the specific product. Typically, it ranges from 10 to 40 working days.
What are your primary product offerings?
Ans. Our primary product offerings include industrial Air filter and Cleanroom equipment.
How can I get in touch with you?
Ans. We are available 24/7 through TradeManager for immediate assistance. Alternatively, you can contact us via email, WhatsApp, Skype, or WeChat. Select one of our products and message us, and we will promptly respond.
What are your payment terms?
Ans. Our payment terms require a 50% TT deposit in advance, with the remaining 50% TT balance due before delivery. We also offer the option of utilizing Alibaba Trade Assurance Service. We welcome any additional suggestions or inquiries regarding payment methods.
Feel free to Ask questions
Trusted partners
We have collaborated with many well-known enterprises, contributing to their success and establishing a strong reputation as a trusted partner in the industry.